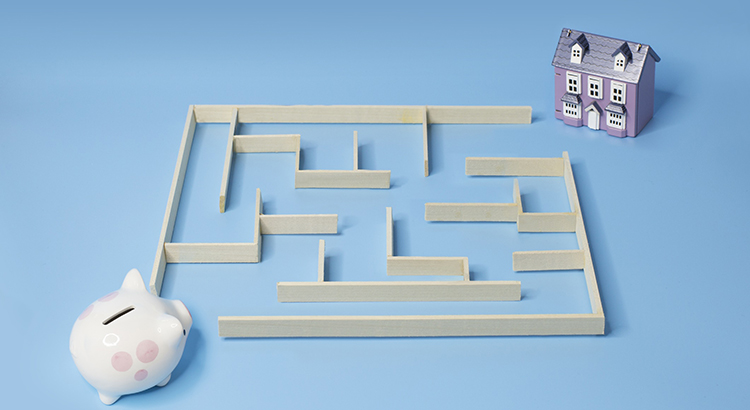 Some are afraid the real estate market may be looking a lot like it did prior to the housing crash in 2008. One of the factors they're pointing at is the availability of mortgage money. Recent articles about the availability of low-down payment loans and down payment assistance programs are causing concern that we're returning to the bad habits of a decade ago. Let's alleviate the fears about the current mortgage market.
The Mortgage Bankers' Association releases an index several times a year titled: The Mortgage Credit Availability Index (MCAI). According to their website:
"The MCAI provides the only standardized quantitative index that is solely focused on mortgage credit. The MCAI is…a summary measure which indicates the availability of mortgage credit at a point in time."
Basically, the index determines how easy it is to get a mortgage. The higher the index, the more available the mortgage credit.
Here is a graph of the MCAI dating back to 2004, when the data first became available: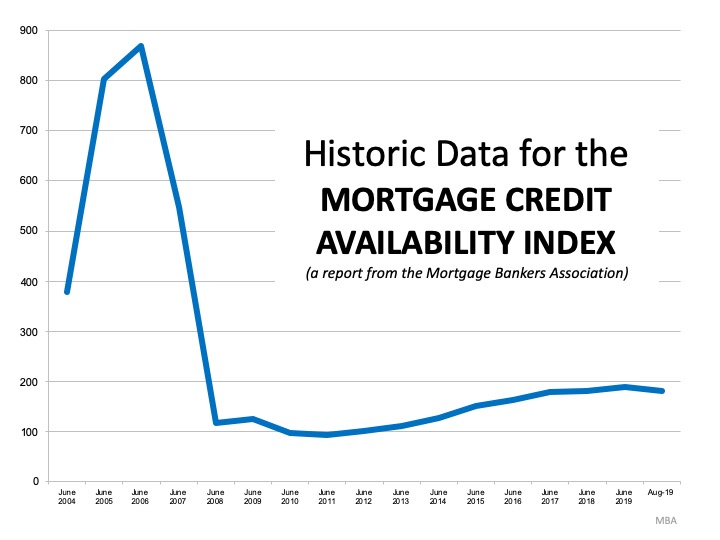 As we can see, the index stood at about 400 in 2004. Mortgage credit became more available as the housing market heated up, and then the index passed 850 in 2006. When the real estate market crashed, so did the MCAI (to below 100), as mortgage money became almost impossible to secure.
Thankfully, lending standards have eased since. The index, however, is still below 200, which is half of what it was before things got out of control.
Bottom Line
It is easier to get a mortgage today than it was immediately after the market crash, but it is still difficult. The difference in 2006? At that time, it was difficult not to get a mortgage.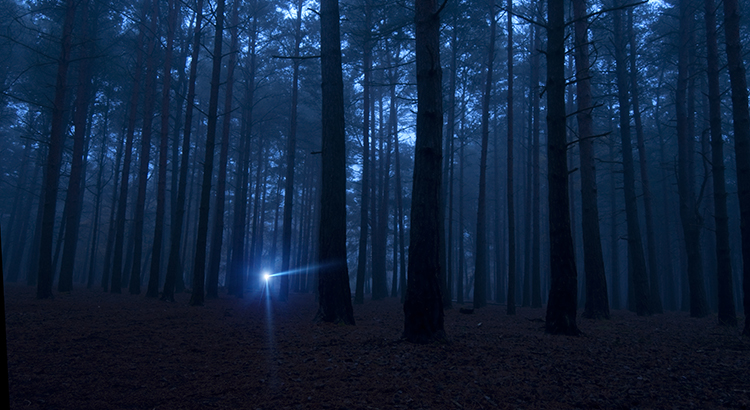 A considerable number of potential buyers shy away from the real estate market because they're uncertain about the buying process – particularly when it comes to qualifying for a mortgage.
For many, the mortgage process can be scary, but it doesn't have to be! 
In order to qualify in today's market, you'll need a down payment (the average down payment on all loans last year was 5%, with many buyers putting down 3% or less), a stable income, and a good credit history.
Once you're ready to apply, here are 5 easy steps Freddie Mac suggests to follow:
Find out your current credit history and credit score– Even if you don't have perfect credit, you may already qualify for a loan. The average FICO Score® for all closed loans in September was 737, according to Ellie Mae.

Start gathering all of your documentation– This includes income verification (such as W-2 forms or tax returns), credit history, and assets (such as bank statements to verify your savings).
Contact a professional– Your real estate agent will be able to recommend a loan officer who can help you develop a spending plan, as well as help you determine how much home you can afford.
Consult with your lender– He or she will review your income, expenses, and financial goals in order to determine the type and amount of mortgage you qualify for.
Talk to your lender about pre-approval– A pre-approval letter provides an estimate of what you might be able to borrow (provided your financial status doesn't change) and demonstrates to home sellers that you're serious about buying.
Bottom Line
Do your research, reach out to professionals, stick to your budget, and be sure you're ready to take on the financial responsibilities of becoming a homeowner.